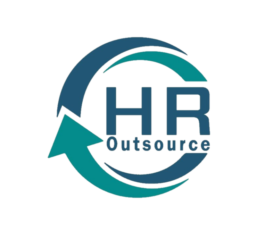 PRIVACY POLICY
Last updated: May 25, 2021
The Privacy Policy covers the type of data we collect and how we use it, as well as your rights as a consumer. Please don't hesitate to contact us with any questions.
HR Outsource LLC Privacy Policy
At HR Outsource, LLC ("HR Outsource"), we respect our customers' privacy.  We are committed to maintaining our customer's privacy and have provided this Privacy Policy to let you know how we collect, use, share, and protect the personal information you provide to use when you access our website, mobile applications, purchasing our products or services, engage with us on social media, and any other HR Outsource affiliate websites.  Where you may interact with HR Outsource, you consent to the practices described in this Privacy Policy.
Please read this policy carefully. This Privacy Policy describes the choices you can make about the way your information is collected and used.  This Privacy Policy is subject to modification from time to time.  Any changes become effective immediately upon publication on our website, as indicated by the "last updated" date at the top of this Policy. Your continued use of the HR Outsource site after such change shall be deemed your acceptance of such change.  If you do not accept such change, you should stop using the HR Outsource site.  For California residents, there is an "Information for California Consumers" section in this Privacy Policy.
This website is NOT intended for use by:
Persons under the age of 16
Persons located within the European Union (EA Data Subjects)
If you are either of the above, please do not use this website. 
---
Definitions
For the purposes of this Privacy Policy:
Account means a unique account created for you to access our website or parts of our website.
Company (referred to as either "the Company", "We", "Us" or "Our" in this Agreement) refers to HR Outsource LLC located in Madison, Wisconsin.
Cookies are small files that are placed on your computer, mobile device, or any other device by a website, containing the details of your browsing history on that website among its many uses.
Country refers to: United States of America
Device means any device that can access the website such as a computer, a cellphone, or a digital tablet.
Personal Data is any information that relates to an identified or identifiable individual.
Service Provider means any natural or legal person who processes the data on behalf of the Company. It refers to third-party companies or individuals employed by the Company to facilitate, provide, or perform services for or on behalf of the Company or to assist the Company in analyzing how the website is used.
Third-party Social Media Service refers to any website or any social network website through which a User can log in or create an account to use the website.
Usage Data refers to data collected automatically, either generated using the website or from the website infrastructure itself (for example, the duration of a page visit).
Website refers to HR Outsource, accessible from https://hroutsource.com
You means the individual accessing or using the website, or the company, or other legal entity on behalf of which such individual is accessing or using the website, as applicable.
Information We Collect
When you interact with HR Outsource or use our services, we collect certain information about you and the services you use. By accepting this Privacy Policy, you are specifically consenting to our collection of the data described below, to our use of the data, to the processing of this data, and to our sharing of the data with third-party processors as needed for our legitimate business interests. The information we collect may include:
Personal Data: Personal Data is information that can be used to identify you specifically, including, but not limited to your name, address, email address, and phone number. You consent to giving us this information by providing it to us voluntarily on our website or any mobile application. You provide some of this information when you register with or make purchases from our website. You may also provide this information by participating in various activities associated with our site, including responding to blogs, signing up for our newsletter or contacting us with questions.  Your decision to disclose this data is entirely voluntary. You are under no obligation to provide this information, but your refusal may prevent you from accessing certain benefits from our website or from making purchases.  
Usage/Derivative Data: Derivative data is information that our servers automatically collect about you when you access our website, such as your device's Internet Protocol (IP) address, browser type and version, address of referring website, the date and time that you access our website, the specific pages you view, the time spent on those pages, unique device identifiers and other diagnostic data. If you are using a mobile application, our servers may collect information certain information about your device automatically, including, but not limited to, the type of mobile device you use, your mobile device unique ID, the IP address of your device, your mobile operating system, the type of internet browser, location data such as zip code or country of origin, and other diagnostic data.   
Financial Data: Financial data is data that is related to your payment method, such as credit card or bank transfer details. We collect financial data so you may purchase products or services from our website and any related mobile apps. We store limited financial data. In most circumstances, we do not process your financial information in-house, but give it to third-party processors for processing. For example, when PayPal or Stripe take your payment information, they are a third-party processor.  They process your payment and remit the funds to us.  You should review these processors' Privacy Policy to determine how they use, disclose, and protect your financial data.  
Social Networking Data: We may access personal information from social networking sites and apps, including Facebook, YouTube, Instagram, LinkedIn, Twitter, Snapchat or other social networking sites or apps not named specifically here, which may include your name, your social network username, location, email address, age, gender, profile picture, and any other public information. If you do not want us to access this information, please go to the specific social networking site and change your privacy settings.
Other data: On occasion, you may give us additional data to enter a contest or giveaway or to participate in a survey. You will be prompted for this information and it will be clear that you are offering this kind of information in exchange for an entry into such a contest or giveaway.
Use of Information
Your information allows us to offer you certain products and services, including the use of our website, to fulfill our obligations to you, to customize your interaction with our company and our website, and to allow us to suggest other products and services we think might interest You.  However, to the extent we process your data, we do so to serve our legitimate business interests (such as providing you with the opportunity to purchase our products or services and interact with our website).
Specifically, we may use your information and data to:
Create and administer your account,
Deliver any products or services purchased by you to you,
Correspond with you,
Process payments or refunds,
Contact you about new offerings that we think you will be interested in,
Interact with you via social media,
Send you a newsletter or other updates about our company or website,
Deliver targeted advertising,
Request feedback from you,
Notify you of updates to our product and service offerings,
Resolve disputes and troubleshoot any problems,
Administer contests or giveaways,
Generate a profile that is personalized to you, so that future interactions with our website will be more personal,
Compile anonymous statistical data for our own use or for a third-party's use,
Assist law enforcement as necessary,
Prevent fraudulent activity on our website or mobile app,
Analyze trends to improve our website and offerings.
We may share your personal information in the following situations:
With Service Providers: We may share your personal information with Service Providers to monitor and analyze the use of our website.
With Affiliates: We may share your information with our business affiliates, in which case we will require those affiliates to honor this Privacy Policy. Affiliates include our parent company and any other subsidiaries, joint venture partners or other companies that we control or that are under common control with us.
With business partners: We may share your information with our business partners to offer you certain products, services, or promotions.
With other users: If you interact with others on our website or mobile app, such as participating in a group chat, other users may have access to some of your data, including your name, profile picture, and your history of interaction with our website, such as prior comments or posts.
For Third-party Processing:  We may disclose your information to third parties who assist us with various tasks, including payment processing, hosting services, email delivery and customer service. For more information, see the "Third-party Processing" Section below.
For business transfers: We may share or transfer your personal information in connection with, or during negotiations of, any merger, sale of Company assets, financing, or acquisition of all or a portion of our business to another company.  Such a successor is not bound by our Privacy Policy and may have its own.
By Law: We may share your data as required by law or to respond to legal process, including a subpoena, or as necessary to protect the rights, property, and safety of others. This includes sharing information with other parties to prevent or address fraud and to avoid credit risks.
To Protect Our Company: We may use your information to protect our company, including to investigate and remedy any violations of our rights or policies. We may also disclose your information as reasonably necessary to acquire and maintain insurance coverage, manage risks, obtain financial or legal advice, or to exercise or defend against legal claims.  
Other purposes: We may disclose your personal data as necessary to protect your interests, or the vital interests of others or our company.
Tracking Technologies (Cookies, Log Files and Web Beacons)
Like many other websites, we makes use of log files. These files merely logs visitors to the site – usually a standard procedure for hosting companies and a part of hosting services' analytics. The information inside the log files includes internet protocol (IP) addresses, browser type, Internet Service Provider (ISP), date/time stamp, referring/exit pages, and possibly the number of clicks. This information is used to analyze trends, administer the site, track user's movement around the site, and gather demographic information. IP addresses and other such information are not linked to any information that is personally identifiable.
We also use cookies (small text files sent to us by your computer) and web beacons to store certain information. We may use cookies to authenticate your identity, to determine if you are logged onto our website, for personalization, for security, for targeted advertising, or for analysis of the performance of our website and services. For example, cookies allow us to recommend blog posts to you based on what you have read on our site in the past. We use cookies that are not specific to your account but unique enough to allow us to analyze general trends and use, and to customize your interaction with our website to provide more personalized services to you, both on the website and through other media. Web beacons may be used to monitor the traffic patterns of users from one page to another and to improve website performance, and in our emails to understand when our email communications are opened or discarded.
Most browsers are set to accept cookies by default. In addition, when you first encounter our website, you may be asked to "consent to cookies." If you wish to disable cookies, you may do so through your individual browser options. However, this may affect your ability to use some of our website's features and prevent the website from operating properly.  By continuing to use our website and not disabling cookies on your browser, you are consenting to our use of cookies in accordance with the terms of this policy.
In addition, we may use third-party software to post advertisements on our website or mobile app to oversee marketing or email campaigns or manage other company initiatives. These third-party software services may use cookies or similar tracking technology. We have no control over these third-parties or their use of cookies. For more information on opting out of interest-based ads, visit the Network Advertising Initiative Opt-Out Tool or Digital Advertising Alliance Opt-Out Tool.
Website Analytics
We may partner with third-party analytic companies, including but not limited to Google Analytics. The analytic companies may also use cookies or other tracking technologies to analyze visitors' use of our website or mobile app to determine the popularity of the content, and better understand online activity. We do not transfer personal information to these third-party vendors.
Retention of Your Personal Data
We will retain your Personal Data only for as long as is necessary for the purposes set out in this Privacy Policy. We will retain and use your Personal Data to the extent necessary to comply with our legal obligations (for example, if we are required to retain your data to comply with applicable laws), resolve disputes, and enforce our legal agreements and policies.
The Company will also retain Usage Data for internal analysis purposes. Usage Data is generally retained for a shorter period, except when this data is used to strengthen the security or to improve the functionality of Our Service, or We are legally obligated to retain this data for longer time periods.
Transfer of Your Personal Data
Your information, including Personal Data, is processed at the Company's operating offices and in any other places where the parties involved in the processing are located. It means that this information may be transferred to — and maintained on — computers located outside of your state, province, country, or other governmental jurisdiction where the data protection laws may differ than those from your jurisdiction.  Your consent to this Privacy Policy followed by your submission of such information represents your agreement to that transfer.
The Company will take all steps reasonably necessary to ensure that your data is treated securely and in accordance with this Privacy Policy and no transfer of your Personal Data will take place to an organization or a country unless there are adequate controls in place including the security of your data and other personal information.
Security of Your Personal Data
The security of your Personal Data is important to us but remember that no method of transmission over the Internet, or method of electronic storage is 100% secure. While we strive to use commercially acceptable means to protect your Personal Data, we cannot guarantee its absolute security.
Children's Privacy
Our website is not intended for anyone under the age of 16. No one under age 16 may provide any personal information to or on the Site.  We do not knowingly collect personally identifiable information from anyone under the age of 16. If you are under age 16, do not use or provide any information on this Site or through any of its features, register on the Site, or provide any information about yourself to us, including your name, address, telephone number, email address, or any screen name or username you may use. If you are a parent or guardian and you are aware that your child has provided us with Personal Data, please contact us at info@HROutsource.com. If we become aware that we have collected Personal Data from anyone under the age of 16 without verification of parental consent, we take steps to remove that information from our servers.
If we need to rely on consent as a legal basis for processing your information and your country requires consent from a parent, we may require your parent's consent before we collect and use that information.
Links to Other Websites
Our website may link to other third-party services that are not operated by us. They may include but are not limited to payment/credit card processors, websites, and other supporting software.  If you click on a third-party link, you will be directed to that third party's site. We strongly advise you to review the Privacy Policy of every site you visit. We have no control over and assume no responsibility for the content, privacy policies or practices of any third- party sites or services.
Privacy Policy Changes
Although most changes are likely to be minor, we may change our Privacy Policy from time to time, and at our sole discretion.  The date the Privacy Policy was last revised is identified at the top of the page.  
Venue & Jurisdiction 
The laws of the State of Wisconsin shall govern this contract, and any resulting arbitration shall take place within Dane County, Wisconsin.
Notice to California Residents
California Consumer Privacy Act of 2018 (CCPA) affords California residents (i) the right to request disclosure of data collection and sales practices in connection with the requesting consumer; (ii) the right to have the requesting consumer's information deleted, subject to certain exceptions; (iii) the right to request that their personal information not be sold to third parties, if applicable; and (iv) the right not to be discriminated against because they exercised any of the new rights. California residents may submit a personal information or erasure request via email to info@hroutsource.com.  We will need to collect information from the requesting party to verify their identity and will respond within 45 days of receiving a personal information request (subject to an additional 45-day extension in certain circumstances).  Please be aware that such a request does not ensure complete or comprehensive removal of content or information and that there may be circumstances in which the law does not require or allow removal even if requested.
GDPR Disclaimer
This website's servers are located within the United States and our target market is in the United States. Thus, if you are visiting this website from outside the United States, you agree that you are sending information to the United States. By clicking submit to any opt ins on this website, you consent to the collection of your name and email and will receive communications from HR Outsource LLC. You have the right to object to the processing of your data at any time.
Contact Us
This website is owned and operated by HR Outsource LLC, a Wisconsin company. Our principal office is in Madison, Wisconsin.
For any privacy-related questions, you can reach us: